Detailed Guide about Saudi Visa for UAE Residents
Something that must be considered when wanting to travel to Saudi Arabia if you are a resident of the UAE is the application for the corresponding Saudi visa for UAE residents. In this sense, Saudi Arabia is one of the strictest Arab countries when it comes to immigration and visa issues. However, traveling to this great country, which is one of the most prosperous in the world, is not an impossible task and does not have to be a reason for not wanting to visit it.
In this article, you will learn all the information you need to obtain Saudi visa for UAE residents. We will touch on topics such as the latest news on this matter, the procedure, and the validity of this visa. Likewise, we will explain the different types of Saudi visas that UAE residents can opt for so that they can know which one best suits what they need.
Latest news for KSA visit visa for UAE residents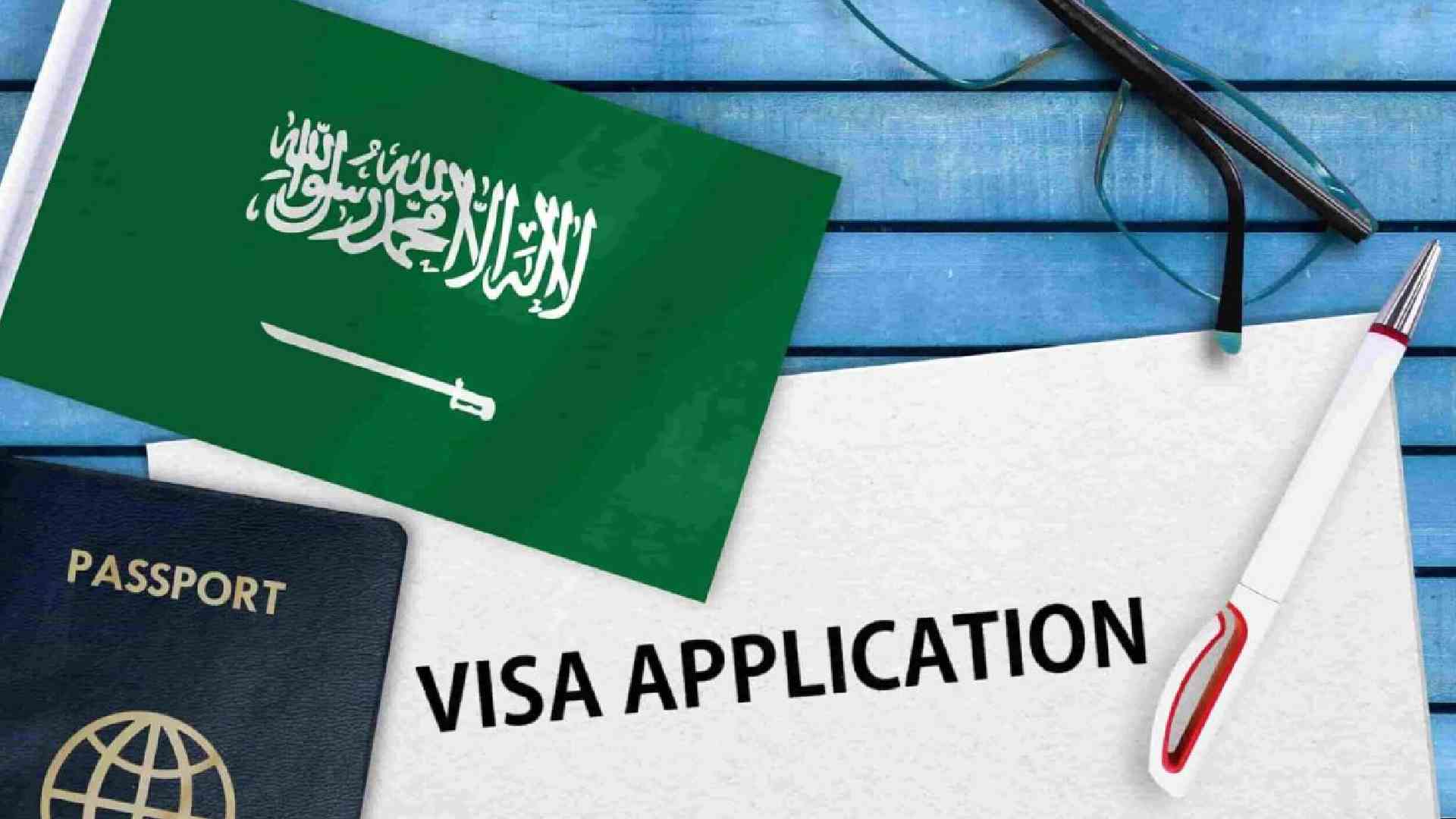 There is no doubt that Saudi Arabia has an impressive tourist attraction with its vibrant desert landscapes and world-class attractions such as the Red Sea Project and Amaala.
In this sense, Saudi Arabia works on promoting tourism and constantly organizes events and festivals. For example, the Janadriyah Festival is an annual cultural event that showcases Saudi heritage through exhibitions, performances, and activities.
In another order of ideas, it is important to take into account that Saudi Arabia is next to the UAE. Therefore, this makes it a great destination for its residents for vacations, getaways, and visits for religious purposes, among others.
Now, there are important changes to obtaining a Saudi Arabia visa for UAE residents. The government of Saudi Arabia announced the replacement of the stickers in the passports with the implementation of QR codes.
This decision is effective from May 1, 2023. Likewise, this decision will also cover the Saudi missions of the United Arab Emirates. This is with the objective of facilitating these procedures and digitizing consular and immigration solutions. Without a doubt, this decision will speed up the visa issuance processes for those who wish to visit the country.
Ultimately, the government of Saudi Arabia is promoting significant reforms to open its country to international tourism. This includes the introduction of electronic visas, the simplification of visa application processes, and the improvement of tourism infrastructure. Likewise, every UAE resident can take advantage of these measures and explore a destination that was previously less accessible.
Different Saudi visit visas for UAE residents
According to the purpose of the UAE resident's visit, he or she must apply for one of the following visas:
Saudi visit visa for UAE residents
This is a new type of UAE residents Saudi visa imposed by the government of Saudi Arabia. With this visa, foreigners can enter the country with an invitation from a Saudi citizen. In this order of ideas, the personal visit visa grants the following benefits to its holder:
Foreigners can move freely through the country.
They can also visit the Prophet's Mosque in Medina and other religious sites and participate in various cultural events.
These are the steps that every foreigner must follow to apply for a Saudi personal visit visa:
Enter the "eVisa" section at https://visa.mofa.gov.sa.
Then, click on "INDIVIDUAL SERVICE" while in the "eVisa" section.
Log in through the unified national Nafadh website.
Enter the data requested by the page about Saudi invitees.
As a last step, the applicant must approve the necessary commitments.
In general terms, the process to obtain this visa is through an electronic service of the government of Saudi Arabia. This electronic platform allows foreigners without family or business ties to the country to apply for this type of visa to visit it. Definitely, with all these facilities, this is a great opportunity to visit KSA for UAE residents
The Saudi visa for UAE residents will be issued from the United Arab Emirates. To consult more details you can consult the website mentioned above.
Saudi Arabia Family Visit Visa
Unlike the personal visit, the family visit visa is for relatives of residents and Saudis who wish to visit them and who are obviously foreigners. On the other hand, these are the immediate family members who can receive this Saudi visa for UAE residents:
The parents, children, in-laws, husband or wife of the Saudi citizen.
Siblings and their relatives, such as husbands, wives, and children.
Likewise, with a family visa a UAE resident can perform Umrah. The Umrah is an Islamic pilgrimage that takes place in the city of Mecca. To do this, the visitor must secure the appointment reservation through the Nusuk website.
In the same way, to apply for a family visit visa, generally a Saudi relative must provide a letter of invitation outlining details about the family relationship and the duration of the visit.
Saudi business visa
The Saudi business visa for UAE residents is intended to enter the country for commercial reasons. In this sense, the visitor will be able to carry out activities such as meetings and conferences, among others. Therefore, the UAE resident can obtain this visa for a single entry to the country or multiple entries as the case may be.
On the other hand, to obtain a Saudi business visa, the applicant must have a formal invitation from a Saudi company or entity detailing the reasons and duration of the visit. The business visa can have different durations and conditions depending on the needs and agreements between the parties, that is, the company and the foreign visitor. This is why some Saudi business visas allow short stays of up to 90 days, while others may be valid for longer periods.
For its part, in some cases the participation of a local sponsor is necessary. This local sponsor will be responsible for the foreign visitor during their stay in the country.
Saudi Visa for UAE residents for Umrah
This visa only applies to Muslim foreigners on a pilgrimage in Mecca called "Umrah". In this sense, Umrah is a voluntary pilgrimage that can be performed at any time of the year, except during the days of "Hajj."
Specifically, Umrah consists of a series of rituals that include the circumambulation of the Kaaba, which is the sacred building in the center of the Great Mosque of Mecca, as well as the journey between Mounts Safa and Marwah. Also, it involves performing prayers and observing certain spiritual and purifying practices.
In this vein, many Muslims choose to perform "Umrah" during the month of Ramadan or at other spiritually relevant times. In this sense, "Umrah" is an opportunity for Muslims to seek the closeness and forgiveness of God, and is a way to earn spiritual rewards. However, it is not a mandatory religious requirement like the "Hajj".
Likewise, to carry out this pilgrimage, foreign Muslims will have two weeks since this is the duration of this visa.
Saudi Arabia Tourist Visa
The objective of this visa is purely touristic. It does not involve essential or religious purposes. For its part, with this visa, the foreigner can visit the country on multiple occasions for a maximum period of 90 days during a year.
With a valid tourist visa, visitors can explore Saudi Arabia's diverse tourist destinations, including the ancient city of Petra, the stunning rock formations of Al-Ula, the luxurious Red Sea Coast resort, and the city of Riyadh, among other tourist attractions. Additionally, tourists can also participate in cultural events and festivals held throughout the country, but they will not be able to participate in the "Umrah" or the "Hajj", which are religious activities exclusively for Muslims.
Do residents of the United Arab Emirates need a visa to travel to KSA?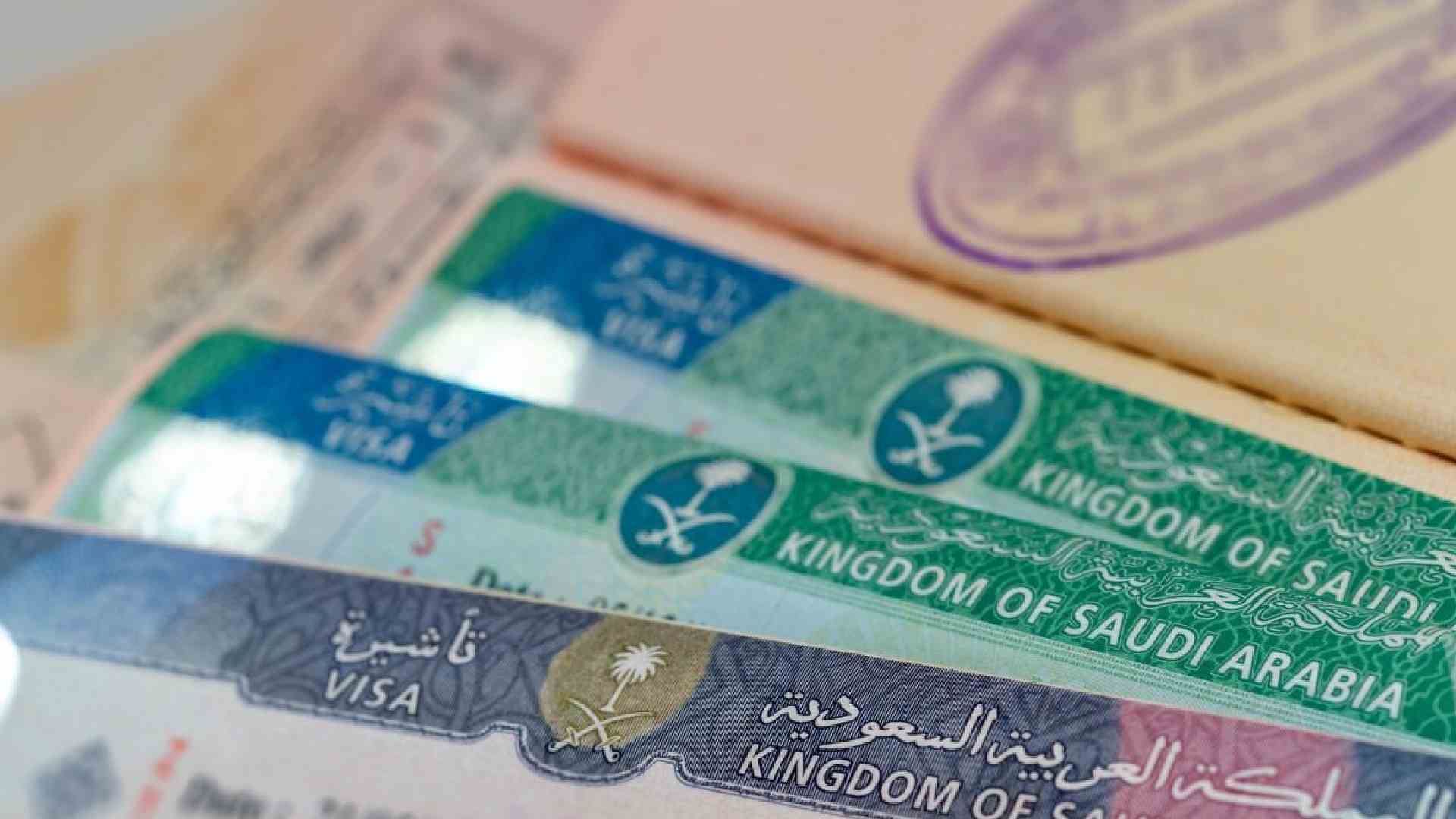 New visa regulations in Saudi Arabia allow residents of the United Arab Emirates and the other countries that make up the Gulf Cooperation Council (GCC) to apply for an electronic visa. Therefore, residents of these countries need this electronic visa to enter to Saudi Arabia.
It is important to mention that residents of these countries will not need to process the visa through the Saudi Arabian embassy ​​since this procedure is electronic.
Saudi visa validity for UAE residents
Depending on the visa, each of them has a specific validity, which we will show you below:
The visit visa granted from Dubai and other single-entry emirates is valid for 3 months for 30 days of stay at a time.
Now, if the visa is granted in Dubai and other multiple-entry emirates, it will be valid for 1 year and with a stay time of 90 days per visit. This can be a Saudi multiple-entry visa for UAE residents.
Therefore, the specific place in the UAE for applying for the corresponding visa is important. The validity of the visa will be just 3 months for a period of stay of only 30 days if the visa is granted from Dubai and other single-entry emirates
Now, the situation changes dramatically if the visa is granted from Dubai and other multiple-entry Emirates since its validity period will be one year and the visitor's stay will be up to 90 days.
Logically, in general terms, it is much more attractive and convenient to apply from Dubai and other multiple-entry emirates due to the much longer validity of these visas. Likewise, the period of stay is three times longer instead of in single-entry emirates.
Saudi visa processing time for UAE residents
With the new electronic system, this process can take approximately three business days.
Saudi visit visa cost for UAE residents
This electronic visa has a value of 295 AED, which is approximately 80 US dollars plus the value of the health insurance fee, which in many cases is about 140 AED, that is, about 38 US dollars. Likewise, it is important to know that this rate is non-refundable. To this, we must add the electronic visa application fee, which costs approximately 39 AED, about 10 dollars. On the other hand, medical insurance expenses will depend on the provider that the applicant acquires.
In conclusion, taking these numbers into account, the electronic visa application process for UAE residents has the following approximate cost:
Visa application fee: 39 AED.
Health insurance fee: 140 AED
Electronic visa: 295 AED.
Total amount: 474 AED.
Or if you prefer in US dollars:
Visa application fee: 10 US dollars.
Health insurance fee: Approximately 38 US dollars.
Electronic visa: 80 US dollars.
Total amount: 128 US dollars.
It is important to note that these costs may vary depending on the medical insurance of the visa applicant. In order to reduce costs, the applicant must carry out an exhaustive search for different medical insurance. This is to verify which one suits him or her in relation to the cost- benefit.
EOR Middle East: Your best option to manage your Saudi visa for UAE residents
The process to obtain a visa for foreign residents of the UAE is now much simpler since it is electronic. The applicant should not process it from the embassy. This decision by the government of Saudi Arabia has been a great decision to facilitate tourism in this country.
Now, if you want to travel to Saudi Arabia and need to process your visa, which better than EOR Middle East to do it. We have the best immigration consultants who will make this process easier for you than it already is. So you can rest assured since you will obtain the Saudi electronic visa and you will be able to make that trip to this great country.
For its part, if you need to know our company, you can do so by visiting our website:
Likewise, if you want even more information directly, you can contact EOR Middle East agents through the following mean:
Email address: [email protected].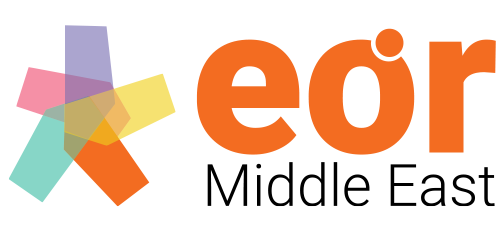 You can rest assured that you will get a prompt and satisfactory response since we have a large number of agents willing to attend to all the requirements you need. Among which stands out knowing Saudi visa requirements for UAE residents.