For anyone planning to visit Saudi Arabia, a valid visa is a must-have travel document. Travelers must ensure that they do not overstay their welcome as specified by their Muqeem visa validity.
In this article, we will be talking about the Muqeem visa and visa processes. Individuals who want to verify the validity of their Saudi visas can use the Muqeem IQAMA check online site. This also applies to exit/re-entry visa holders who want to check the visa validity and details of their visa. Continue reading to learn more about the Muqeem visa validity check and re-exit entry visa validity.

Discover the Muqeem visa validity
How Can I Verify the Validity of My Saudi Arabia Visa?
Do you know how to do the Muqeem visa validity check 2023?
Learn about the validity of exit/re-entry visas
Know the validity of a visa in KSA
Muqeem Iqama's expiration date
Why you should choose EOR Middle East?
1. Discover the Muqeem visa validity 2023
The period between the issuing and expiry date of a visa is referred to as its validity. You can leave or visit Saudi Arabia at any time if you have a valid Saudi visa. As a result, everyone with a Saudi visa must determine and guarantee the validity of their Muqeem visa.
It is important to maintain track of your visa validity check KSA status in order to prevent problems with immigration authorities. Muqeem, an online portal, is one approach to this. Muqeem.sa is a website that allows citizens to verify the validity of their departure and re-entry visas.
You may also utilize the Absher portal to check your visa status. In this article, we will tell you the procedure for checking the visa legitimacy on the Muqeem website and the Absher site.
The Muqeem visa check site makes it simple to check the validity of your exit re-entry Visa in Saudi Arabia. You may check the status of your visa with a few clicks and without logging in. All you need is your Iqama status number, date of birth, or passport number, and access to the internet.
2. How can I verify the validity of my Saudi Arabia visa?
The Saudi Ministry of Interior (MOI KSA) has previously introduced a number of valuable internet services for foreigners. Muqeem visa validity checking site is one of them. The Muqeem Visa site allows you to verify the validity of your visa online.
You may use Muqeem visa validity KSA Service to verify the validity and other data of your visa. You may also use Muqeem to check the validity of your exit/reentry visa. Apart from Muqeem, you may verify the status of your visa using Enjazit.
Muqeem Visa Service is simple to use, and there is no need to log in. You may browse their website using a PC/Laptop or a smartphone/tablet.
3. Do you know how to do the Muqeem visa validity check online 2023?
Whether you are a resident or a visitor to Saudi Arabia, verifying the validity of your Saudi visa using the Muqeem portal is a quick and straightforward process. There is no need to log in. Also, as long as you have the necessary information, you may establish the validity in a matter of minutes. Here is how to check visit visa validity KSA.
Please follow the steps below to use the Muqeem visa validity check online service for your Saudi visa on the Muqeem platform:
Visit the Muqeem website.
You may cross-check your visa or Iqama number by date of birth or passport number if you enter your Iqama number or visa number.
Enter your selected details and press the 'Check' button.
After selecting the "Check" button, you can examine the visa validity, visa type, date of visa issuing, and other facts.
4. Learn about the validity of exit/re-entry visas
How to check a re-entry visa? An exit-re-entry visa is a temporary travel permit in Saudi Arabia. It enables non-Saudi residents to leave and re-enter the nation as long as their visa is valid. This visa is often provided to expatriate employees and their families. Also, other non-Saudi residents who want to leave the country for a short length of time and return without having to apply for a new visa.
The validity of the exit-re-entry visa ranges from a few days to many months. It is determined by the kind of visa and the length of the trip. A Saudi exit/re-entry visa is essential for receivers who have family members or local workers outside of the country. Also, for those who have employees who propose to leave the country of Saudi Arabia and return within a definite time frame.
Checking the validity of an exit/re-entry visa is simple via the Muqeem site, as seen below:
Visit the Muqeem site, input your Iqama number, choose 'date of birth' to cross-check your Iqama number, and then click the 'Check' option.
After entering your chosen information, your exit/re-entry visa details will be presented as follows:
Visa situation (still valid or has expired).
Kind and number of visas.
Visa duration.
4.1 How to check visa validity in KSA? Your final exit visa in Muqeem (Muqeem final exit check)
Please keep in mind that, while the IQAMA validity check Muqeem portal allows employers to grant final exit visas for ex-pat workers, the platform presently does not allow for final exit visa status checks. If you want to check the status of your final exit visa, you can do so using the Ministry of Labor law's webpage or the Absher platform.
Labor Law and Social Development Ministry has stated that foreign employees' work visas would be extended and renewed for two years rather than one, and there will be no additional price for renewals.
However, this also applies to expired visas. In reality, this action is being made to strengthen and stimulate the private sector, allowing them to expand quicker and better. Businesses in Saudi Arabia will be able to terminate current visas even if they are still valid and apply for two-year visas for their personnel.
The Saudi government is making every effort to hire locals rather than foreigners in order to minimize the country's unemployment rate, particularly in government sector positions.
5. Know the validity of a visa KSA
Saudi Arabia provides numerous sorts of visas to visitors wanting to enter the country. Tourist, business, religious, family visits, and labor visas are among the most common. Saudi Arabia issues numerous types of visas based on the purpose of the trip. The following is a list of visas that are commonly given to foreigners.
These visas have the following validity periods:
Tourist visa: The visa is valid for one year (365 days), with a maximum stay of 90 days at one time and multiple entries.
Visa for business: A Saudi business visa has a validity period of 30 to 60 days, depending on the place of origin and the letter of invitation issued by the MOFA-KSA. Multiple entry business visas are available for 6 months, 1, 2, or 5 years, with a maximum stay of 90 days for each trip.
Single-entry family visit visas: These are good for 30 days, whereas multiple-entry visas are good for 90 days. It is possible to re-enter Saudi Arabia up to four times using multiple-entry visas, with each stay lasting up to 90 days.
Visa for Hajj and Umrah: The Hajj visa lasts 30 days, whereas the Umrah visa lasts three months.
Saudi work visas: These are valid for one year from the date of issuance and allow foreign citizens to work in Saudi Arabia for up to six months without the need to apply for a residence permit.

Saudi Arabia has previously declared that it will issue electronic visas to nationals of the United States, all Schengen zone nations, Australia, Japan, South Korea, South Africa, Brunei, Malaysia, Singapore, and Taiwan very soon. Nevertheless, it would only be offered in a few more countries. Saudi Arabia is rapidly changing its immigration system in order to facilitate international visitors and grow the country's tourist economy.
6. Muqeem Iqama's expiration date
The Muqeem portal does not presently allow you to check the expiry date of your Iqama. If you want to verify the status and expiration date of your Iqama but do not have access to the Absher platform, please see our Iqama check page for alternate options.
If you are an ex-pat resident in Saudi Arabia with an exit reentry visa, you must check the validity of the visa before arranging your return to the country. You may guarantee that your visa is still valid by checking its status using the Muqeem or Absher portals, avoiding any legal issues upon your return.
You may quickly and easily verify the validity of your visa and plan your trip by following the easy procedures indicated in this article. Hence, if you want to return to the kingdom, spend a few seconds to check the status of your visa online and returning with peace of mind.
As previously stated, each form of KSA visa has its own particular validity and number of entries. If you have a single entry visa, you will be able to enter and exit the country just once. If you leave the country with a single entry visa, you cannot return with the same visa. Your visa status would no longer be valid, and your visa would expire. If you wish to return to Saudi Arabia, you must get a multi-entry visa.
7. Why you should choose EOR Middle East?
EOR Middle East provides a wide range of services to organizations looking to develop into our market. Our staff will walk you through the steps of forming a corporation in any Middle Eastern nation.
Our experts will assist you with the complexities of dealing with regulations and additional paperwork. While saving you money and time, your business will develop as a result of our expert staff, technology, and abilities.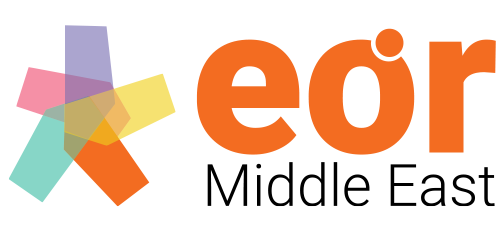 Would you want to get in touch with EOR Middle East? You may reach us at [email protected]. You may also phone us at +971 43 316 688. One of our staff will speak with you and answer any questions you may have. Also, check out our blog for more information.
If you wish to email us your resume, please visit thetalentpoint.com. All personal information you give to [email protected] is not saved.