Saudi Family Visit Visa 2023: Fees, Requirements, Status Check for MOFA Family Visit Visa
The Kingdom of Saudi Arabia (KSA) has become a popular destination for family visits, thanks to its rich cultural heritage, diverse landscape, and growing tourism industry. The MOFA Family Visit Visa is a crucial aspect of family visits to Saudi Arabia, and this article aims to provide you with all the necessary information regarding the process.
In this article, we will cover the visit visa status in KSA, family visit visa KSA, Saudi family visit visa, family visit visa Saudi Arabia, how to apply for a visit visa in Saudi Arabia, and visit visa status in the MOFA web. The Saudi Ministry of Foreign Affairs (MOFA) is a platform that provides several types of visas to citizens and residents. The MOFA issues a family visit visa, which allows immediate family members of legal residents or nationals of Saudi Arabia who live outside the Kingdom to visit their families in the Kingdom. Continue reading to learn more about the KSA's MOFA family visit visa, visas, and permits, including its categories, eligibility, necessary papers, status check, price, and more.

Get to know how MOFA Family Visit Visa works
Eligibility Criteria for Family Visit Visa KSA
How to Apply for a Visa to visit Saudi Arabia?
Visit Visa Status KSA and MOFA
MOFA Family Visit Visa in Saudi Arabia: Requirements and Process
Common Reasons for Family Visit Visa Rejection
Visa extension for Saudi family visits
1. Introduction to MOFA Family Visit Visa
The MOFA (Ministry of Foreign Affairs) Family Visit Visa is a type of visa issued by the Kingdom of Saudi Arabia to facilitate family visits to the country. It allows the visa holder's family members to enter Saudi Arabia and stay for a limited period. The MOFA Family Visit Visa is designed to foster family connections and promote cultural exchange, enhancing the overall experience of visitors to the Kingdom.
The family visit visa is a legal document issued by the Saudi Ministry of Foreign Affairs (MoFA) that allows beneficiaries to request visits for their first-degree relatives, which include parents, wives, and children.
2. Eligibility Criteria for Family Visit Visa KSA
To be eligible for a family visit visa in Saudi Arabia, applicants must meet the following criteria:
The applicant must be a direct family member of the Saudi resident, such as a spouse, parent, child, or sibling.
The Saudi resident must have a valid Iqama (residence permit) and a profession that allows family visits.
The visiting family member must hold a valid passport with at least six months' validity from the date of application.
The applicant must not have any criminal records or be considered a security threat to the Kingdom.
The applicant should not have overstayed a previous visit visa in Saudi Arabia.
3. How to Apply for a Visa to visit Saudi Arabia
Applying for a family visit visa in Saudi Arabia involves a few steps. The process can be initiated by the Saudi resident, who must first obtain a visa invitation letter, also known as a "Tashreeh," from the MOFA.
3.1 Online Application
The Saudi resident should visit the MOFA website (visa.mofa.gov.sa) and log in using their Absher account credentials.
Select the "Family Visit Visa" option and fill out the online application form with accurate information about the visiting family member(s).
Upload the required documents (see below) and submit the application.
After submission, the MOFA will review the application and issue an approval or rejection notification within 3-7 working days.
3.2 Documents Required
The following documents are required when applying for a family visit visa in Saudi Arabia:
A scanned copy of the visitor's passport (biographical page).
A passport-sized photograph of the visitor with a white background.
A copy of the Saudi Resident's Iqama (residence permit).
Proof of relationship, such as a marriage certificate, birth certificate, or family registration document.
An invitation letter issued by the MOFA.
3.3 Fees and Payment
The fee for a family visit visa in Saudi Arabia is SAR 300 per applicant, payable online through the MOFA website using a credit or debit card. Applicants may also need to pay additional service fees; such as visa stamping fees at the Saudi embassy or consulate in their home country.
4. Visit Visa Status KSA and MOFA
After submitting the family visit visa application, applicants can check their visit visa status in KSA through the MOFA website. Moreover, to check the visit visa status MOFA, follow these steps:
Visit the MOFA website (visa.mofa.gov.sa) and click on "Application Status."
Enter the application number and the applicant's passport number.
Click "Inquire" to view the current visa status, which may be "Under Review," "Approved," or "Rejected."
5. MOFA Family Visit Visa in Saudi Arabia: Requirements and Process
Saudi Arabia's Ministry of Foreign Affairs (MOFA) issues family visit visas to foreign nationals who wish to visit their family members living in the kingdom. Family visit visas are typically issued for a period of 3 months and can be extended for another 3 months.
Only a legitimate Saudi local or citizen with an Iqama can apply for the MoFA family visit visa on the guest's behalf. Therefore, this requires that the Iqama be valid for at least four months. However, the Iqama holder must begin the application procedure for a MOFA family visit visa in Saudi Arabia. However, please keep in mind that the Iqama holder's dependents cannot apply for a visit visa using their own Iqamas.
To apply for a Saudi family visit visa, the sponsor (a family member residing in Saudi Arabia) needs to submit an application on the applicant's behalf on the MOFA e-portal. Furthermore, the required documents include:
Letter from the sponsor explaining the purpose and duration of the visit.
Copy of the sponsor's iqama (residency permit).
Relationship proof between the sponsor and the visitor (birth/marriage certificate).
Passport copy of the visitor.
Return ticket or ticket booking.
Passport-sized photograph.
Medical insurance covering the visa duration.
Once the application is submitted, the sponsor has to pay the visa fee on the MOFA website, which is SR 500-1000, depending on your nationality. The application is then forwarded electronically to the relevant security agencies in Saudi Arabia for approval. If approved, the visitor will receive an SMS and email about the visa approval, following which they need to provide a fingerprint at the embassy or consulate to finalize the visa stamping process.

6. Common Reasons for Family Visit Visa Rejection
Some common reasons for family visit visa rejection in Saudi Arabia are:
Incomplete documentation: Not providing essential documents like the sponsor's iqama copy, relationship proof or return ticket can lead to rejection.
Insufficient bank balance of the sponsor: Having a strong financial status is important to support the visitor during their stay. If the sponsor's bank statements do not show sufficient balance, the visa may be rejected.
No exit-reentry permission for residents: For Saudi residents, having a valid exit-reentry visa is necessary to sponsor a family visit visa. Lack of reentry permission can lead to visa rejection.
Visitor's profile: Visitors with a dubious background or certain nationalities may face increased scrutiny and rejection.
Medical insurance issues: Lack of proper medical coverage for the requested duration can also result in a rejected application.
The processing period for a Saudi Arabia family visit visa is usually between 4 and 5 days. However, a few circumstances, such as the volume of applications and the approval of the invitation, may cause delays in processing your visa permission.
7. Visa extension for Saudi family visits
Single-entry and multiple-entry visit visas now allow for a stay in the Kingdom of 90 days. This implies they can be extended twice, bringing their total stay to 270 days. Family visit visas can be extended many times through Absher as long as the cumulative length of the extensions does not exceed six months, or 180 days (this excludes Syrian nationals). However, the duration of the extension term should be the same as the duration of the basic visa.
Please keep in mind that, extending the multiple-entry family visit visa necessitates following Saudi Arabia's exit requirements. This implies that holders of multiple-entry family visit visas must leave the country after three months before the renewal procedure can begin. Therefore, individuals who fail to comply with this obligation will face sanctions.
To get your Saudi visit visa an extension, you must first purchase medical insurance from a certified insurance company in the Kingdom, such as Tawuniya, Bupa, Medgulf, GulfUnion, and so on.
The charge for extending any Saudi Arabia visit visa is SAR 100. However, if you ask for an extension of your Saudi visa after three days have passed, you must pay an extra cost of SAR 500 (USD 133) as a punishment.
7.1 Visa renewal for Saudi family visits
The single-entry family visit visa is renewable up to five times. Nevertheless, you cannot renew your multiple-entry Saudi family visit visa for a second time. You must follow the visa control system and leave the Kingdom before your visa expires.
People who want to renovate or prolong their Saudi family visa can do so by placing an appointment on the Absher web page:
Access the Absher platform.
Under e-services, pick "Passport Services."
Choose "Visit Visa Extension."
Provide the necessary information and attachments, pay the fees, and then submit your application.
A family visit visa extension costs SAR 100. However, in Saudi Arabia, overstaying on behalf of a family visit visa would result in a heavy punishment of 25,000 Riyals per guest.
7.2 Status of Saudi family visit visa stamping
The online technique for verifying the visa stamping status is similar to that of checking the visa status:
Visit https://visa.mofa.gov.sa/ for further information.
rename the inquiry 'sent invitation request'
submit your visa and ID numbers (Iqama number).
accurately input the Captcha code
choose 'Search'
EOR Middle East is here to assist you in establishing a presence in Saudi Arabia. Furthermore, we provide a wide range of business services to assist you in resolving any issues that may arise. For anyone wishing to start a business in this city, our agency is the finest alternative.
We give the necessary tools and technologies to meet any need. EOR Middle East boasts a 98% success rate, 800+ pleased reviews, and years of expertise, making us the best agency in Qatar, Kuwait, Jordan, Israel, Lebanon, and the United Arab Emirates.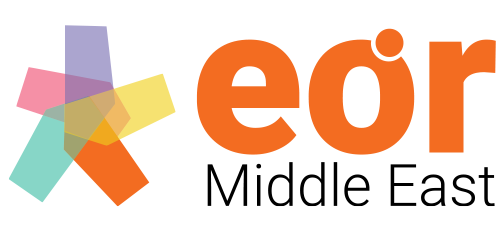 Are you seeking for a company to assist you in establishing a business in Saudi Arabia? If you have an interest in our extensive services, please contact us. Also, check out our blog for more information You may also email us at [email protected]. Any questions you have will be answered by one of our representatives.
Today, if you reside overseas and have an interest in working in this wonderful country, you should know that we are seeking talent for our organization. Also, if you wish to join our team of specialists, please visit thetalentpoint.com and submit your resume or CV. You may also email us at [email protected]. Therefore, our representatives will happily go through your application.