Ex-pats must cancel their residence visa cancellation fee if they plan to leave the UAE forever. Learning about the procedures of the Dubai visa cancellation fee, costs, and other details of canceling your UAE resident visa is essential before starting this particular process.
In this article, you can see the visa cancellation fee and process. The procedure to terminate your residence visa for the UAE is rather simple. The Dubai visa cancellation fee to the United Arab Emirates is a simpler process than the application for a resident visa. Therefore, it is crucial to correctly revoke the resident visa while also ensuring that the immigration service system has been updated.

Discover the requirements for canceling a UAE visa
Cancellation of a work visa
Employment visa cancellation fee in Dubai
Family visa cancellation fee in Dubai
Cancellation of a tourist visa
For those who want to stay in the UAE longer
What happens if a UAE visa is not properly canceled?
Things to keep in mind before cancelling the visa
1. Discover the requirements for canceling a UAE visa
As long as the holders of the visa are not forced by guidelines that necessitate them to remain in the country, it is simple to cancel a UAE resident visa. Before cancelling the visa, they must settle all of their obligations and pay utility bills. Also, to terminate tenancy agreements, and sell any assets they may have. Such as homes, cars, and other property.
Ex-pats cannot have the option to appeal the finish of their own visa. The only people who have the authority to revoke a visa are the sponsors. The foreign nationals may, however, independently request the termination of their visas if they have an investor visa.
Prior to canceling the work permit with the MOHRE, an employer would have to pay the outstanding salary. Also, an employer of record would have to pay leave wage entitlements, and gratuity, and issue an air ticket.
1.1 Necessary documentation for UAE visa cancelation
To petition for a Dubai visa cancellation fee, applicants must submit the following documentation:
Copy of the sponsor's passport and Emirates ID, along with a summary of all financial obligations.
When a partner's or investor's residency has its end, a copy of the entry permit has a cancellation. In the event of death, a copy of an international death certificate is necessary.
2. Cancellation of a work visa
There are two simple stages involved in canceling an employment resident visa if you have been employed in the United Arab Emirates.
Cancellation of a labor card.
Cancellation of resident visas.
One separate application must be made to the Ministry of Labor to cancel a labor card. Therefore, a second application must be submitted to the Ministry of Foreign Affairs to cancel an employment visa.
This procedure can only be carried out by your employer, who is also your visa sponsor. The applicant's original ID card, a copy of their current passport, a copy of their resident visa page, the authorized signatory's electronic signature card, a copy of their company's trade license, a copy of their labor establishment card, and a copy of their immigration establishment card are typically required of the visa sponsor.
Generally, for a seamless process of getting your employment visa canceled in UAE, you must follow the company's protocol for resignation. Also, you must maintain good conduct with your employer as well as local legislation.
3. Employment visa cancellation fee in Dubai
Here is what you have to do in order to pay the visa cancellation fee Dubai:
Printing the application online (Ministry's e-forms software – GDRFA / smart channel) or at the appropriate service center (Tasheel or Amer centers or local typing center).
The sponsor or other authorized signatory must sign the application.
Provide the necessary paperwork and start the procedure
Temporarily cancel your work card with the Ministry of Labor and electronically transfer the information to the GDRFA to terminate your residence visa authorization
Visit the General Directorate of Residency & Foreign Affairs with Sponsor or Authorized Person
The General Directorate of Residency and Foreign Affairs electronically confirms the Dubai visa cancellation fee of the labor card.
AED 100 – AED 200 is the cancellation charge for a work visa.
4. Family visa cancellation fee in Dubai
Only at a typing center or at the immigration office might the sponsor of a family visa. Your cancellation request will be on the Dubai visa cancellation fee form and submitted online. This is through a portal by the Typing Center or the Amer/Tasheel Center. In most cases, cancellation approval is granted in under an hour.
If you used a typing center to request a Dubai visa cancellation fee, you will receive the cancellation copy only when your request is approved. The visa page in the passport will not have a cancellation stamp, and it is not necessary.
However, if you want to get the cancellation seal on your passport's visa page, you should either submit the cancellation directly to the immigration branch office or bring the applicant's original passport and the cancellation paper provided by the typing center to receive the stamp in your passport for free.
5. Cancellation of a tourist visa
Visitors who have been granted UAE visas occasionally wonder if they should cancel their valid visas if they are unable to come to the UAE for one reason or another. In actuality, they do not have to revoke the visa. 60 days of validity starting from the date it was issued, and after two months, that visa will become automatically invalid. Hence, paying the Dubai visa cancellation fee to cancel the visa is not essential.
If you feel that you have applied for a shorter visa than the anticipated length of stay during the visit or tour, or if your firm or family is asking for a resident entry permit, you must cancel the earlier tourist, visit, or leisure visa by paying the applicable visa cost. When necessary, the sponsor of the visa may request and pay for the cancellation of the authorized visa.
Visa cancellation fee in Dubai for tourist visas: AED 150–200
5.1 How much is the cost and time of the visa cancellation fee?
The termination of your UAE visa could take just less than 48 hours. The applicants will have 30 days to provide any missing documentation before their application have a cancellation.
Online notification of the cancellation application's approval will be sent. The visa formal cancellation letter of the applicant's visa cancellation will have association with an email sent to the applicant's email address.
5.2 How can I find out whether my visa has been canceled?
For ex-pats who have already left the country without formally canceling their visas, the visa status check will be helpful. If the visa had a cancelation, that fact will be in the status. Your passport number and expiration date are all you need to know to verify the status of your visa. After that, simply carry out the following procedures:
Visit the ICP website and select the Visa or Residence option under the Passport Information tab.
Select your nationality after entering your passport number and expiration date.
Click search, and all of your other visa information, including the date your visa expires, will be displayed.
6. For those who want to stay in the UAE longer
If you would like to continue living in the UAE after your family and employment visas have been canceled, it is best to read the information below to make it simple.
The easiest choice for those who plan to quit their jobs and search for other professional employment; those who wish to leave the UAE by canceling their resident permits; and those who want to send their family members back home for various reasons, is applying for a brand-new visit visa or tourist visa, with or without an exit.
You will have a grace period of 28 days to remain in the country. However, this will be for free after your employment visa or family visa cancellation is complete. You have a few alternatives to extend your stay in the UAE or return to the UAE since the grace period for canceled visas is about to expire.
Visa exchange at airports: Your visa provider will give you a return ticket to the closest Middle Eastern nation (such as Oman, Bahrain, or Kuwait); and upon your return to the UAE, you will be given a new tourist visa. This is a helpful and practical way to leave the country and obtain a new visa.
Within-country visa: The most practical approach to continue living in the nation even after your family visa and employment visa have been cancelled. An inside-country visa is a visa change that does not require you to leave your house. The visa provider will take care of the paper procedures. Plus, they will send you with new visa copy and status change paper

7. What happens if a UAE visa is not properly cancelled?
If you spend more than six months outside the United Arab Emirates in a row, your resident visa will be immediately canceled. It also will not permit future admission using the same visa if you leave the nation before the six months are up. Hence, if you have no plans to return to the UAE in the future, you do not need to travel all the way back there to cancel the visa.
If you left the country without properly terminating your employment resident visa and notifying your employer of your resignation in accordance with the employment termination procedures (labor law visa cancellation and employment permit cancellation), your employer may report you as an espionage suspect and you may be barred from entering the United Arab Emirates. This will lead to the rejection of new visa applications, and even if you are able to fly to the UAE, there is a potential that you could be detained at the airport.
To avoid problems with your future visa applications, it is usually essential to properly cancel your resident visa after it has been issued and to gather documentation of cancellation (a cancellation paper or a cancellation stamp on your passport visa page) before leaving the United Arab Emirates.
8. Things to keep in mind before cancelling the visa
Remember to resolve everything thoroughly before cancelation your UAE visa and departing the UAE. Since any wrongdoing will result in the denial of a new tourist or residence visa;
Closing your bank account and ensuring that all of your debts—loans, credit cards, and auto loans—are settled. Be sure to obtain a bank clearance letter for every liability you have ever enrolled.
Be sure your company pays all of your wages, benefits, and final settlements for visa cancellations; if they have not, do not sign any confirmation letters.
resolving every energy bill – Home or internet
Terminating your tenancy agreement
Getting rid of your car or paying off your auto debts
Do not hesitate to get in touch with EOR Middle East if you need support while going through this process.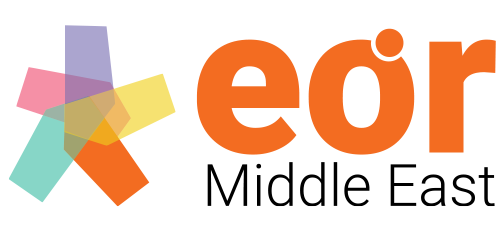 In our firm, we have a large number of attorneys who will support you if your employer postpone the cancellation of your visa. Also, if you visit our insights page, you can obtain details on a variety of subjects that might be of interest to you. Call us at +971 43 316 688, or write to us at [email protected] and acquire our business solutions in the UAE.
People frequently wish to try how they are doing at another company since they are unhappy in their current position. If you fit that description, do not wait to hunt for a new job at thetalentpoint.com. You can find a range of offerings in this gateway that might be appealing to you. The hiring procedure is quite straightforward. However, you can email us at [email protected] with your resume and we will help you out.