Oman Visa for UAE Residents 2023: Cost, Requirement & Process
Oman, a captivating country located in the Arabian Peninsula, attracts numerous visitors every year with its rich culture, stunning natural landscapes, and warm hospitality. For UAE residents planning a trip to this neighboring country, acquiring an Oman visa for UAE residents is a crucial step. Therefore, this guide will provide all the necessary information about Oman visas for UAE residents, including fees, types, and procedures.
In this article, you will learn everything about the Oman Visa for UAE residents. Oman visa for UAE residents' requirements are not tough to meet, although it depends on where you apply. Therefore, all you have to do is apply online for an Oman GCC Resident e-Visa and you are ready to go! One thing you do not have to worry about if you live in the UAE is eligibility. Furthermore, with only 15 minutes of your time, you may get the document in as little as one business day.

Oman Visa Price and Types for UAE Residents
Application Procedure and Requirements
UAE-Oman Border Crossings
Documents necessary for an Oman visa for UAE residents
Some frequently asked questions
1. Oman Visa Types and Prices for UAE Residents
There are various types of visas available for UAE residents planning to visit Oman. The followings are the most common visa types and their respective prices:
Oman Visit Visa price: This visa is ideal for tourists, business visitors, and family visits. The Oman visit visa 3 months' price is available for 10 days, 30 days, and one-year validity with multiple entries. The 10-day visit visa costs OMR 5, and the 30-day visit visa costs OMR 20. The one-year visit visa is priced at OMR 75, with each visit limited to a maximum of 30 days.
Oman Visa on Arrival: UAE residents holding certain nationalities can obtain an Oman visa on arrival at the border.
Oman 2-Year Visa Fee 2022: This visa type is suitable for long-term visits or work purposes. The Oman 2-year visa fee in 2022 is OMR 300, with additional charges for processing and insurance.
Oman Residence Visa: UAE residents planning to move to Oman UAE for work or family purposes can apply for an Oman residence visa.
Oman Work Visa Cost for Indians: Indian nationals working in the UAE and planning to work in Oman can apply for an Oman work permit. However, the cost of this visa varies depending on the job category and duration, ranging from OMR 20 to OMR 300.
Oman Visit Visa 3 Months Price for Indians: For those looking to stay in Oman for an extended period, a 3-month visit visa in Oman is available. The Oman visit visa 3 months' price for UAE residents is OMR 50.
Oman Tourist Visa: This visa is specifically designed for tourists visiting Oman for leisure purposes. The cost of the tourist visa is OMR 20 for 30 days, with an option to extend for an additional 30 days at the same cost.
2. Oman Visa Information: Application Procedure and Requirements
Applying for an Oman visa for UAE residents is a straightforward process, with options to apply online or through a visa service provider. Therefore, here is an overview of the application process:
Online Application: UAE residents can apply for an Oman visa through the Royal Oman Police eVisa website. The process involves filling out the online application form, uploading the required documents, and paying the visa fee using a credit or debit card. After submitting the application, the applicant will receive the visa approval via email.
Visa Service Providers: Alternatively, UAE residents can apply for an Oman visa through a visa service provider or travel agency. These providers offer assistance with the application process and ensure all requirements are met.
The requirements for obtaining an Oman visa for UAE residents include:
A valid UAE residence visa with a minimum validity of six months.
A recent passport-sized photograph.
Proof of accommodation in Oman (e.g., hotel booking or a letter from the host).
An arrival ticket or evidence of onward travel.
For work or residence visas, additional documents such as a job offer letter, employment contract, or sponsorship letter may be required.
3. Oman-UAE Border Crossings
There are several border crossings between Oman and the UAE, making it convenient for UAE residents to travel to Oman by road. Moreover, the three main border crossings are:
Hatta Border: Located 130 km southeast of Dubai, the Hatta border crossing is the most popular and convenient option for UAE residents traveling to Oman.
Al Wajajah (Wadi Al Jizi) Border: Situated 145 km east of Dubai, this border crossing is another option for UAE residents, particularly those living in the northern emirates.
Khatam Al Shikla Border: This border crossing connects the emirate of Ras Al Khaimah with Oman's Musandam Peninsula, making it an ideal option for UAE residents visiting the scenic Musandam region.
UAE residents must present their valid passport, UAE residence visa, and Oman visa at the border crossing. Additionally, they may be required to pay an exit fee when leaving the UAE and an entry fee when entering
4. Documents necessary for an Oman visa for UAE residents
Anybody who has lived in the UAE for at least six months does not require an Omani sponsor to obtain a visa. To apply, they only need the following papers.
A current passport (copy).
Photographs taken recently.
Please keep in mind:
The passport must be valid for at least six months after arrival in Oman.
Joint family visa applications are only permitted for children under the age of 21.
If you are coming directly to Oman, the combined visa with Dubai is free.
Residents of the UAE/GCC can travel with:
If they are the primary visitor with an acceptable occupation, they will be granted a visa type 29A.
If they have a visa type 29B.
Anybody who is a UAE resident and works in one of the permitted professions can apply for travel to Oman. The following are some of the most prevalent occupations accepted by the ROP visa department. Moreover, you can find a detailed list on the Royal Oman Police webpage.
Doctor.
Pilot/Engineer/Investor/Businessman.
Athlete / Coach of Sports.
Lawyer.
Nurse.
Geologist.
Accountant Translator Sales Executive Military Officer Architect.
Banker.
Prosecutor.
Painter.
Designer / Artist Educator / Lecturer.
Telephone Sales and Marketing Representative.
Land Surveyor, Store Inspector, Counsellor, and Technician (medical, electronic, lab).
Poet, General Operator, Captain Supervisor, and other titles.

5. Some frequently asked questions
5.1 How can I get a UAE Visa from Oman?
To apply for an eVisa, go to the GDRFA website (https://smart.gdrfad.gov.ae/).
Sign up for/log in to your account.
Complete the form.
Provide the necessary documentation (A colored photograph and passport).
GDRFA will issue you an eVisa once your application has been approved.
Please keep in mind that the visa is only valid for thirty days, after which you will have the option of extending it for another thirty days.
5.2. How long will your visa be valid?
An unsponsored local tourist visa is legal for 30 days.
5.3. How long is necessary to receive an e-visa for Oman?
Obviously, it depends on the circumstances. Nonetheless, it is advised that you apply for a visa at least four days before you need it to be issued.
5.4. Is it possible for UAE residents to get an Oman visa on arrival?
You can check with the Royal Oman Police (www.rop.gov.om) to see if a visa on arrival is available. Furthermore, they will walk you through the whole Oman residency visa application process.
5.5. Do residents of the GCC need a visa for Oman?
GCC residents do not require a sponsor.
5.6. Is it possible for uae residents to get visas at Oman's border posts using a paper application form?
Yes, UAE citizens can apply for a visa at the border post using a paper application form.
5.7 How can you reprint a visa after it has been approved?
Visit the eVisa website and sign in to your account.
Look up a visa application.
Fill out at least one field (travel document number).
"See visa information" and "Create PDF."
It is available for download and printing.
Because Oman has strict labor laws, it is necessary to establish a team of experts to understand and explain the new labor legislation in Oman. As a result, they may assist organizations in adhering to all principles. However, one of the most effective strategies to safeguard the company and its employees is to implement standard employment contracts in Oman. As a result, EOR Middle East is your best bet.
The No-Objection Certificate is no longer required in the region, which is the most beneficial aspect of these news. However, according to the Act, employees will have complete legal protection. As a consequence, investors will be able to generate new business opportunities while also allowing their companies to thrive.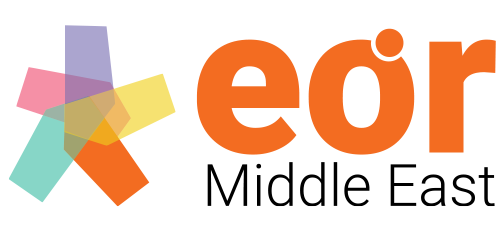 With our immigration services in Oman, you may recruit local workers while abiding to Oman's Ministry of Labor. Moreover, if you want to contact us and hire our solutions, please call +971 43 316 688. You may also contact us via email. Contact us at [email protected]. Furthermore, for additional information, please visit our blog.
Moreover, if you want to work for one of these companies looking for employees in the UAE, go to thetalentpoint.com. This is due to the fact that all companies that require labor advertise job vacancies on these platforms. This significantly improves your chances of obtaining a job that fits your skills and interests.