Qatar labor law: All you need to know about it
Several expatriates have been eager to relocate to Qatar to start fresh in their professional and personal lives with their families. Recently, the government has made it a priority to secure the welfare of foreign and local employees, so they may work comfortably for longer periods of time. This, thanks to the implementation of the Labour Law Qatar.
In this article, we will be talking about the new labour law in Qatar. The legal obligations, rights, and limitations that apply to employees, companies, and labor committees are outlined in the Qatar Labor Law. Therefore, all parties engaged should abide by these rules and guidelines. Let us observe:

Do you know who obtains coverage with the labour law Qatar?
Learn about Qatar employment contracts
Know the key components of the employment contract Qatar
Penalties for labour law Qatar violations
Provide biding contracts with EOR Middle East
1. Do you know who obtains coverage with the labour law Qatar?
Several types of employees include employees, contract workers, and freelancers. Workers can come from different countries. Therefore, as long as they have their Qatar work permits and visas they are considered legal employees.
Companies can identify all these types of employees according to the jobs they hold and their connections to the business. Consequently, workers have their rights under common law, statute, and maybe by the company. These might consist of benefits like time off and overtime compensation. Certain benefits may not be available to independent freelancers, whereas they are for dependent contractors. Nevertheless, all of these workers must obtain the coverage that the new Qatar labour law offers.
2. Learn about Qatar employment contracts
In Qatar, employers are required to provide employees with either a service contract (a written agreement defining the terms of employment) or an official letter of agreement. Businesses can prepare employment agreements in English; but, the local Ministry of Labor only considers the Arabic version as official. It is essential that all job papers be attested by a notary.
The contract of employment between a worker and their boss does not need to be in paper if they agree verbally, according to the nation's law. Nevertheless, a written contract offers a firm basis for the worker-company relationship. As a result, there needs to be strong evidence if an employment arrangement is developed without a written contract. Most companies hire an Employer of Record in Qatar to provide strong contracts.
The following details ought to be in the contract, according to the Qatar labor law 2020:
Title and duties of the position.
Personal information, such as a Qatari ID number.
The beginning and ending dates of your employment, if applicable.
Length of the notice period.
Probation period.
Annual leaves.
Qatar labour law basic salary.
Compensation and benefits.
The contract of employment takes priority over Qatar labour laws due to the more critical aspects and stipulations. Several rules, however, provide unique protection to both employers and staff regardless of contract.
The duration of an employment contract when hiring is typically unclear. It might be a standard two-year agreement or one that continues until the assigned task is over; or until either side decides to end it. Also, with the consent of the employee and the employer, the duration of the contract may be extended.
2.1 What are the types of contracts in Qatar?
In Qatar, there are 2 types of employment contracts:
Fixed-term contract: The worker will be with the business for the duration stipulated in the agreement; which is often no more than five years. If either party wishes to cancel the contract after the probationary period (as the contract states), both parties must agree. If the employee objects to the termination, the business must pay employee compensation and benefits. Also, if an employee wants to end this contract, they must send a non-renewal letter to the company.
Unlimited contract: The individual will be a part of the business indefinitely. After the notice's commitment period, either party (employee or employer) may end the unlimited contract at any moment without providing an explanation. Employees who have been with the organization for less than 5 years must serve a 1-month notice period. However, if they have been with the company for more than 5 years, the notice time is reduced to two months. Employers have a duty to pay the employee's regular full-time salaries and benefits during the notice period.
3. Know the key components of the employment contract Qatar
Employees in Qatar are eligible for various benefits, and working conditions are governed by labor law Qatar. Employees are initially not permitted to work more than 10 hours per day or more than 6 days per week. A worker will also receive overtime pay if they put in more than 8 hours each day.
Let us examine some other Qatar labour law 2021 fundamentals:
3.1 Minimum wage
A new law that amended the pertinent portions of the labour law Qatar that had previously been in existence went into effect on September 8, 2020; granting all workers in the private sector the right to a new national minimum wage. A Minimum Wage Commission contributes to the yearly ministerial review of the rate, which is subject to it.
The minimum wage in the nation includes basic salary, an allowance for lodging, and an allowance for food. The current monthly minimum income, as defined by the new federal minimum wage legislation, is QAR 1,000.
Minimum monthly food and accommodation allowances are QAR 300 and QAR 500, respectively. Workers who do not obtain a set rate must obtain compensation if their monthly earnings are less than the minimum wage. Moreover, employers are bound to raise workers' pay if it is below the minimum wage. To cover evert aspect of the law, businesses hire services for payroll outsourcing in Qatar.
3.2 Restrictive covenants
An employment contract clause known as a "restrictive covenant" forbids a former employee from working for his previous employer for a certain period of time after leaving the organization. Additionally, it forbids the ex-employee from approaching or interacting with clients using information they acquired while working for them.
Employers used to be able to include "non-compete" clauses in employment contracts that may extend for up to two years after termination. Contrastingly, non-compete clauses can only be in place for a year at a time.

3.3 Notice period
Prior to this change, workers with less than 5 years of service had a legal right to a one-month minimum notice period when their employers ended their employment contracts. A minimum two-month notice period was necessary for employees with more than 5 years of service. The same regulations applied to workers who desired to terminate their agreements with their employers.
Employees under two years of service must offer one month's notice. While those with over 2 years must give two months' notice under the new system.
3.4 Sick leaves
Employees are eligible for sick leave if they have been working for more than 3 months and can demonstrate their illness's cause with a medical certificate signed by a licensed doctor. Any sick leave that is taken for less than two weeks must be paid in full.
Any additional 4 weeks of sick leave are compensated at half salary, and any additional sick leave is unpaid. They may terminate the worker if a doctor certifies that they are unable to work after twelve weeks of being ill. Consequently, the employer is responsible for covering any unpaid benefit balances when an employee leaves.
3.5 Other leaves
For Qatari workers, businesses must offer a number of statutory leaves. Therefore, these are a few of the leaves:
National holidays: All staff members have eight official public holidays that are mandatory. Workers get a 3-day holiday for Eid El-Fitr, while an equivalent 3-day holiday is granted for Eid Al-Adha. Independence Day is one holiday, and National Sports Day is another.
Annual leave: Article 79 of the Qatar labor law allows employees to take advantage of leaves of absence as well. If they have been with the business for less than five years, workers have the right to three weeks of yearly leave. However, if they have been there for more than five years, they can take a leave of roughly four weeks.
3.6 Overtime
Any extra time a worker performs outside of their normal hours of operation are referred to as overtime.
For additional hours outside of typical working hours, an employee can receive compensation under Article 74 that is equal to their standard rate plus a bonus of at least 25%.
The worker has the right to their usual compensation plus 50% more if they perform overtime on a working day between 9 p.m. and 4 a.m.
According to Article 75, if an employee works on a set resting day, they are eligible for their regular pay plus a 150% raise. There can be a maximum of two hours of overtime every day.
3.7 Working hours
For Qatari workers, a typical week consists of 48 hours (8 hours each day), excluding lunch. Friday is everyone's weekly off day, with the exception of shift workers. Workers who are not on holidays, however, are subject to a day off as paid time off and an extra 50% of their base pay.
The working week lessens to 6 hours a day with 1 or more breaks during Ramadan, or 36 hours per week. The Labor Ministry may forbid all outside labor during the sweltering summer months or order that working hours extend into the evening.
In Qatar, there are different laws that apply to minors. For example, a minor cannot work between sunrise and dusk; on days off; on legal holidays or for longer than usual. Also, they should not spend more than 7 hours at work.
4. Penalties for labour law Qatar violations
Individuals who breach the Labor Law suffer fines depending on the sections they infringe. Fines of QAR 2,000 ($549) to QAR 100,000 ($27,463), for example, could be imposed; with fines possibly being doubled for subsequent offenders. In some cases, the government can impose a jail term of up to one year.
Employers must stay informed about the numerous guidelines created by HR in order to comply with the labour law Qatar. Management training to stay up to date with Qatar labor legislation and regulations, as well as HR policies, can assist organizations in staying on top of legal workplace issues. To ensure compliance, you can hire an EOR in Qatar.
5. Provide biding contracts with EOR Middle East
Since Qatar has strict labor laws, assembling a group of specialists to understand and explain local labor laws is important. In this way, they can support firms in adhering to all requirements. Creating standard employment contracts is one of the greatest strategies for protecting the firm and its employees. Therefore, to do so EOR Middle East is your best alternative.
The best part about these new reforms, is that the No-Objection Certificate is no longer necessary in the region. According to the law, employees will obtain full protection with this law. Consequently, investors will safely provide new business opportunities, allowing their companies to grow.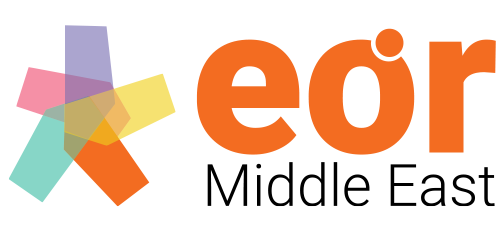 With our PEO in Qatar, you can hire local employees and abide by the Qatar new rules today. If you want to get in touch with us and hire our solutions, you can give us a call at +971 43 316 688. Also, you can reach us via email at [email protected].