Check Kuwait Civil ID Status Online 2023 Need to know everything
If you have previously filed for a Kuwait Civil ID, it is critical that you do your Kuwait Civil ID validity check as soon as possible since you would be unable to establish a bank account in Kuwait. Hence, before going to acquire your Kuwait civil ID validity, you should verify its status online.
In this article, you will learn that there are many ways to check the status of your Kuwait civil ID validity; however, the best way to get an online renewal inquiry is from Kuwait's PACI (Public Authority for Civil Information) portal. Non-Kuwaitis, such as those who work or study in Kuwait, also have the possibility of obtaining a MOI Kuwait civil validity identification number if they remain sponsored by a family member, organization or organization.

This is what you need to do your Civil ID address check
Learn how to use the Mobile ID App to locate your civil ID address
Inquire on the travel ban Interior Ministry
Kuwait Civil ID validity Payment
Renewals of Civil ID Cards
Frequently Asked Questions
Start your relocation process to Kuwait with us
1. This is what you need to do your Civil ID address check
To verify your civil ID address, you must need your civil ID number. Your civil ID number may be found on the front of your ID card. Consequently, that is the only document you need to do this process.
1.2 The benefits of doing a timely evaluation of Kuwait Civil ID address check
With your civil ID, you will be able to find your address in Kuwait and learn about government services in your region. If a person fails to update their civil ID address information, they will face a slew of problems, including steep penalties. To avoid these issues, you must verify your address status on a regular basis.
2. Learn how to use the Mobile ID App to locate your Civil ID address
Here, we have a step-by-step procedure for checking the Civil Id address using Kuwait mobile ID applications.
To begin reviewing the Civil ID address, you must first download and register from Kuwait mobile ID applications. Kuwait mobile ID activation has become extremely crucial in Kuwait due to the fact that it contains all of the relevant information for civil ID. Everyone can get a Mobile ID by using their phone. Now, please let us walk you through the steps for checking the Kuwait Civil ID validity status address.
2.1 Step 1: To begin, you must download Kuwait mobile ID applications
Address verification for MOI Kuwait Civil ID validity check. To begin, go to the Google Play store and download the Kuwait mobile ID applications.
2.2 Step 2: Create an account
You must also make an account on the official application. (If you already have an existing account, login as always)
2.3 Step 3: Finally, sign in to your account
As a result, you must log in using your account credentials. You must enter your civil identification number and password.
2.4 Step 4: Information summary page
You may then view extensive information about your civil ID. Next, in order to view your civil ID validity inquiry address information, pick the top left corner option.
2.5 Step 5: See exact address information
You will get complete information about your civil id address after tapping the top-left option. Your address, block, house number, and floor. Etc.
2.6 Step 6: Language issues
Regardless of the information, you will receive it in Arabic. As a result, if you are a foreigner, you may copy that information and convert it into the language of your choice. Since Kuwait, mobile ID apps have lacked translation capabilities. As a result, you will be able to verify your Kuwait civil id address.
3. Inquire on the travel ban Interior Ministry
Citizens, residents, and expatriates with residency visas can enquire about the travel ban via the personal inquiry service provided on the Kuwaiti Ministry of Interior's official website by following the procedures below.
Enter the "from here" personal enquiry service for Ministry of Interior services.
Choose the "Start E-Service" button.
Choose "Individuals" from the drop-down menu.
Select the "Electronic Queries" option.
Select "Travel Ban Information" as option.
Enter the inquirer's civil number.
Comply with the query's instructions.
Choose the "Query" icon.
4. Kuwait Civil ID validity Payment
You must go to the PACI online payment page and select inquire about costs; as a result, you will be able to discover your payment attributes.
Kuwait Civil Id Card Validity: The civil ID card in Kuwait is good for roughly two years. You must renew the card when it has expired.
Civil ID Expiry Date Check: To stay up to date on the expiry date, go to the official website and enter your ID number to view your expiry date.
Paci Kuwait Civil ID: The Paci Kuwait civil ID card is an identity card issued by the Kuwaiti government; it is known as Bitaqa-Almadaniyah in Arabic.
Following receiving this status, you can wait a few more days and check online for Paci Civil Id Delivery. Once it is ready, you can go and get your civil ID or have it delivered to your dwelling address for a price of KD 2. Civil ID Deliveries in Kuwait may be tracked.
The application procedure includes submitting an application to the civil registry authority at the General Directorate of Residency Affairs or through PACI Online Appointment. They request the applicant's personal information as well as their identification number.
The citizen is subsequently assigned a unique number by the civil register authorities. This number is utilized for all legal operations, such as enrollment in schools, embassies, government offices, and other activities that require official identity.
5. Renewals of Civil ID Cards
The ID card renewal term is three years from the issuance date and can be extended until no longer required. All applications must be received at least one month prior to the deadline.
Depending on the circumstances, Kuwait Civil ID Renewal must be submitted through one of the ministries. Only if necessary by the ministry to which the applicant is applying, must the applicant present the following documents:
Residency department: passport and residency card.
Department of Establishments: work contract and sponsorship.
Department of Civil Status: civil status card.
Ministry of Interior: the applicant's Kuwaiti citizenship card.
The renewal charge is KD 2.5, which can be paid in cash or by check at either of the ministries stated above, or at any National Bank branch. The charge for applying for a new ID number because your old one has been lost or stolen is KD 10. Kuwait Civil ID Number Laws and Regulations Apply to Everyone. If you are currently outside of Kuwait and wish to return, you must first check the Kuwait Civil ID Travel Ban before arriving.
Kuwait natives must apply for a Kuwait Civil ID when they reach the age of 15, however the deadline is ten years after their birth date. The application price for an ID card is KD 2.5, which may be paid in cash or by cheque at any of the ministries stated above, or at any National Bank branch.

6. Frequently Asked Questions
6.1 How much does a Civil ID renewal cost?
If you wish to renew your civil ID, you must first verify its expiration date. Kuwaiti civil ID renewal fees are 5 KD. As a result, it is critical to verify the civic ID status on a frequent basis.
6.2 How can I get an update on the Kuwait travel ban?
You may also inquire about travel ban updates by visiting the official website or using Kuwait mobile applications. Simply enter your information and pick the appropriate option. You will get any questions on the travel ban and other issues.
6.3 How can I change the address on my Civil ID in Kuwait?
If you wish to update the address on your Kuwaiti civil ID, you must go to the civil information headquarters in Zahra and fill out a form. Next you must submit certain paperwork.
6.4 How do I check my Kuwaiti residency status?
You must visit the PACI website to verify your resident status; after checking in using your Civil ID number, you may see your residence status.
6.5 Where can I get my residence number in Kuwait?
A residence number is a unique number, similar to a Civil ID, and it has nine digits. This number is necessary in order to renew your residence. You can find your residence number in your passport.
6.6  What is my Iqama ID?
Expats must have an Iqama in order to live in Kuwait. It contains a 10-digit numeral combination. You can find this number on your residency card.
6.7 How Can I Get a PACI Appointment?
Step 1 is to go to the PACI website.
Step 2: Next, click on the appointment reservation.
3rd Step: Following that, you will discover a form, which you must fill out.
Step 4: Choose a day and time, then click publish.
Other aspects of the Mobile ID applications will allow you to find out what others need to know about your civic ID. As a result, Kuwait's civil ID address verification has become more accessible and simple.
7. Start your relocation process to Kuwait with us
If you wish to relocate your workforce to Kuwait, you must get specific documents to ensure the safety of both you and your family. To begin seeking these records, you will require counsel, which you may obtain from our organization.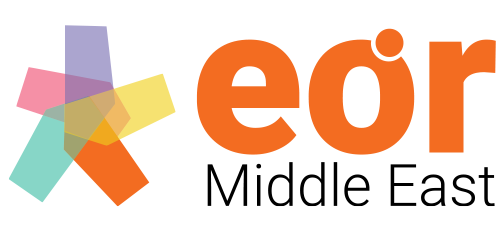 EOR Middle East provides you with numerous ways to reach us. The first option is to phone us at +971 43 316 688, where we will provide you with the first 30 minutes of free guidance. Also, reach us at [email protected] and anticipate a prompt and efficient answer.
If you do not have adequate work chances in your current nation, you should consider moving to the UAE. There are several options for you to obtain the career of your dreams, and the finest tool for locating these openings is thetalentpoint.com. You may visit our website and look for employment openings, or you can contact us by sending us an email to [email protected].